PFC would like to announce to the voucher holders for the game against Hoffenheim on 7th December that on the same day they can exchange the vouchers for tickets between 2:00 PM and 7:00 PM at a separate cash desk set up at "Rhein Neckar Arena". The cash desk is located in front of the northeast grandstand near gates H1 and H2, which are meant for entrance of the visiting fans. The match will start at 7:00 PM, and the stadium will be open for attendance two hours earlier.
Tickets will be sold freely on the same day, and the price per ticket for sectors G1, G2, H1 and H2 is 15 Euros.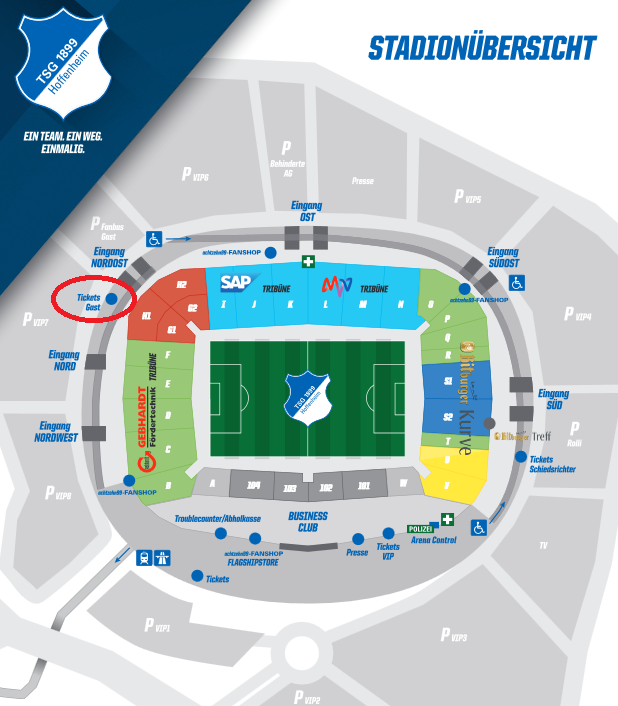 All the Ludogorets fans need to know that there will be a strict access control at the entrance gates. Wearing scarfs and flags is not prohibited, but staff members need to check them upon entrance. Absolutely forbidden items include: pyrotechnics, weapons, pets, umbrellas, drugs, spray cans, loudspeakers, cameras, baby strollers, sound devices, balloons and flammable objects. Items with political content or message are also forbidden, as well as smoking in the whole area around and inside the stadium.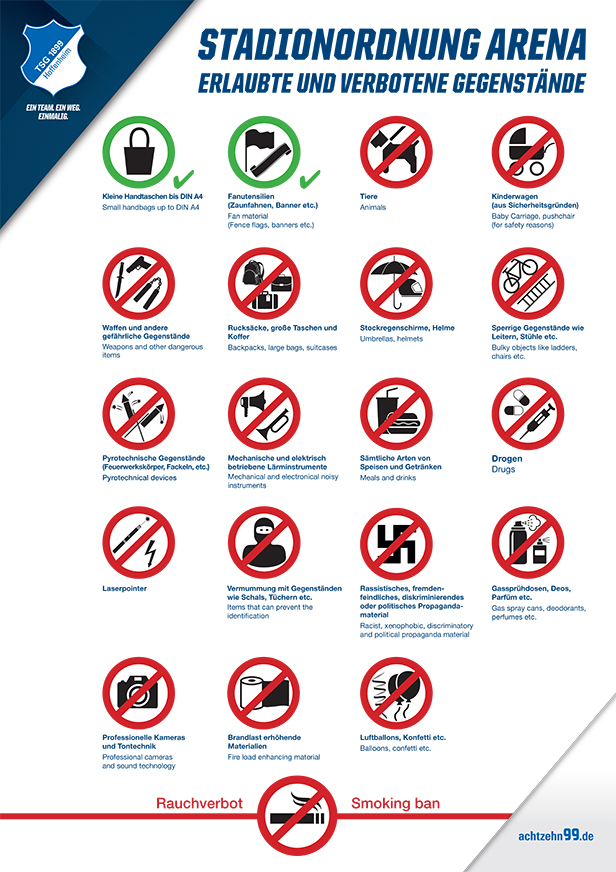 For additional information and cooperation for ordering and buying tickets for the game against Hoffenheim, you can call the following number: +359887200807