Mia and Alexander are the students that will represent Bulgaria at 'Football for Friendship' 2018. They met the coach of PFC Ludogorets Dimitar Dimitrov and the team captain Svetoslav Dyakov and introduced this year's 'Football for Friendship' project created by Gazprom.
After a casting based on the project' international criteria which was conducted with PFC Ludogorets' assistance, 12-year-old Aleksandar Georgiev and Mia Gigova were selected to represent Bulgaria as youth football player and youth journalist during the last events of this year's season of "Football for Friendship", held by Gazprom – official partner of FIFA and the World Football Championship Russia 2018. The events will take place in Moscow, Russia between 8th and 15th of June 2018.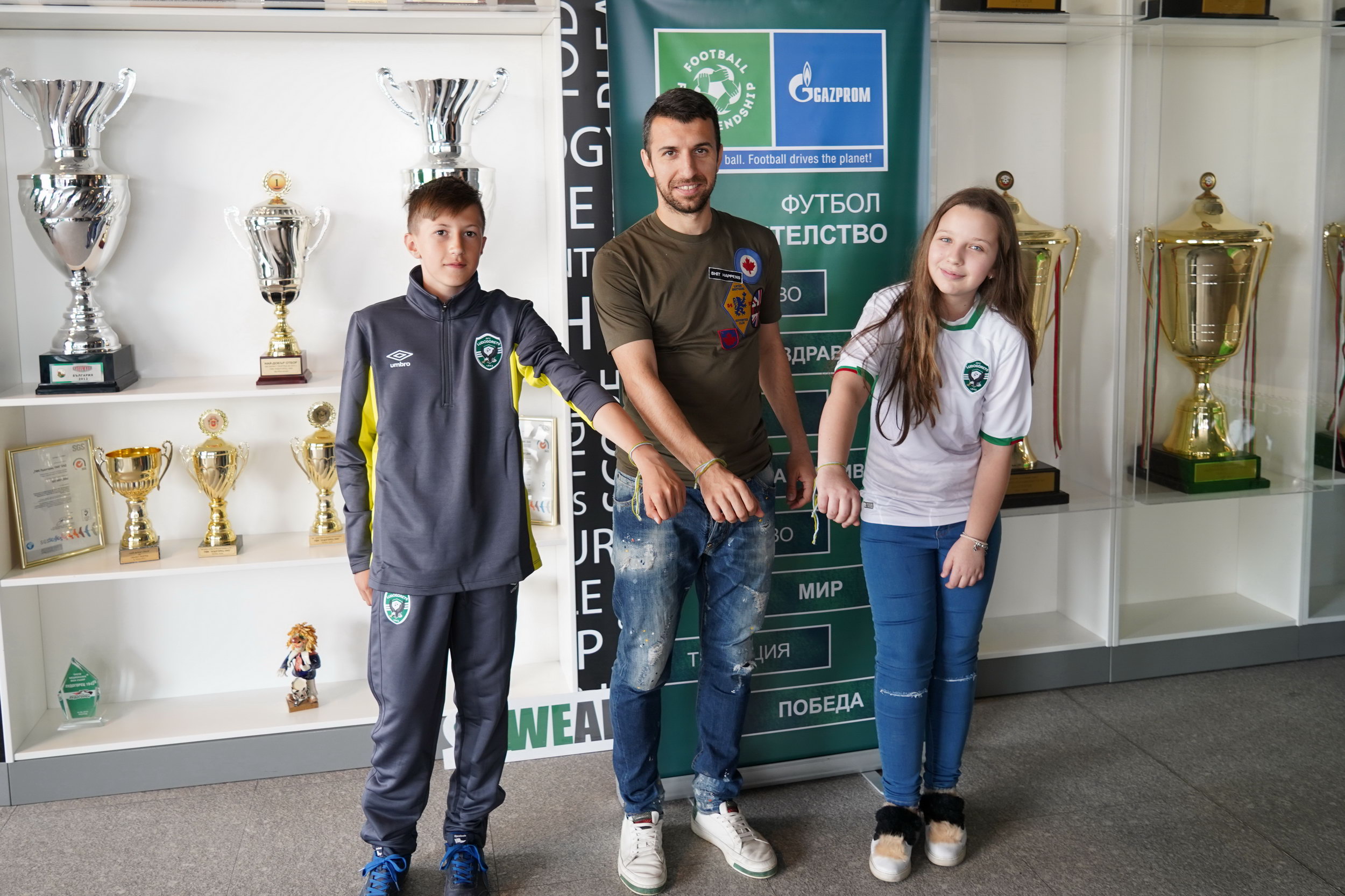 The young ambassadors of Bulgaria had the chance to meet PFC Ludogorets' coach Dimitar Dimitrov and the team captain Svetoslav Dyakov and to present the principles and values of this year's project. Mia and Alexander received valuable advice with the big football names and gave them the key project symbol – the Football and Friendship Bracelet.
'I support this initiative which gives the opportunity to children from the whole world to see the real meaning of friendship, tolerance, fair play, cooperation and respect. It was a pleasure for me to meet Mia and Aleksandar today and I wish them an unforgettable experience during the finals of 'Football for Friendship' and the World Championship in Russia', said Dimitar Dimitrov.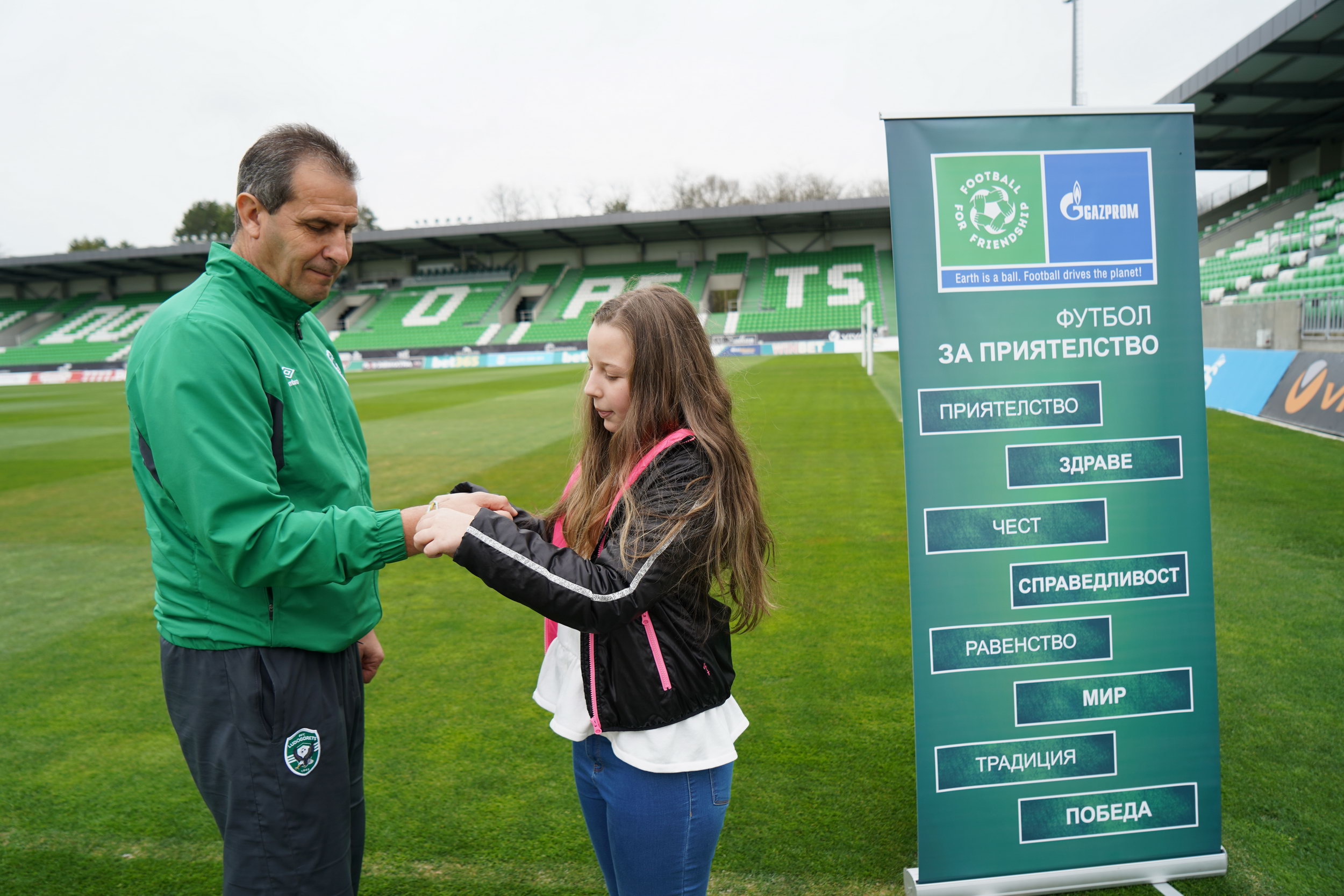 The future Bulgarian football star Aleksandar Georgiev will play in the 'Giant Panda' team, which is one the 32 teams created after a draw. The team features players from Portugal, USA, Ukraine, Republic of Mauritius and Central African Republic. The teams are formed under the principles of 'Football for Friendship' – 12-year-old players from different nationalities, same sex and different physical pros.
Mia Gigova will be a journalist along with 210 other youths. They will all take part in the last events of the current season of 'Football for Friendship' as members of the International youth press center. More than 5,000 media representatives are expected to arrive in Moscow to report the events of the final stage of 'Football for Friendship' in 2018.